FREE
TRUST ADMINISTRATION
CONSULTATION REQUEST
Please Note: Limit of 1 free consultation per individual/family.
Trust Administration in California
Many people opt for a Living Trust over a standard Will and Testament as a way to avoid probate, which is typically a long and expensive process where the courts finalize a person's financial affairs (and can last upwards of a year or even more in certain cases). However, what many trustees and heirs fail to realize is that once a spouse or the creator of the trust passes away (for unmarried people), that document must be administered in order to settle the deceased person's affairs and avoid any tax penalties or other issues.
If a trust is not managed correctly after a death, fees and property taxes may be unnecessarily incurred by the estate without the trustees or beneficiaries even knowing what happened. The responsibility of administering a trust typically falls on the successor trustee who will have many legal obligations to the other beneficiaries involved. While there are no legal requirements to use an attorney during the administration process, the most prudent course of action would be to find an experienced trust administration lawyer to help your family through the process.
A trust is designed to provide a plan of action after a person passes away and offer details about what should happen to the assets and property left behind. A trust is a legal entity that allows families to avoid the probate process, but the drawback is that the administration of the estate must be handled privately without a third party to manage any disputes. The trustee is the designated person responsible for managing and distributing assets in the trust in accordance with the terms laid out in the document.
Trustees are fiduciaries (a person with a legal or ethical responsibility to handle another's financial affairs), and in turn, they are held to a higher legal standard during the entire trust administration process. Trustees are required to make decisions regarding the trust with the best interest of the beneficiaries and heirs in mind, and cannot use property or other assets for their own self-interest.
What are the Responsibilities of the Trustee?
A trustee will have various duties and responsibilities required by California law. For example: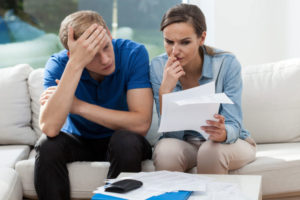 A trustee must file complicated notices and comply with strict deadlines and timeframes while also managing the various assets in the trust.

Send out a mandatory notice to all beneficiaries and heirs in order to allow them to contest the trust.

Keep detailed trust accounting records.

File the appropriate tax documents in a timely manner.

Handle distributions in accordance with the terms of the trust.

Protecting assets and property while also exercising diligence and skill when managing the estate until everything is distributed to the beneficiaries.
Being a trustee is a heavy legal responsibility to bear, as the estate's beneficiaries and the creator of the trust (often called the settlor or the grantor) will be counting on you. A trustee can also be held liable for any mistakes or violations in the duties of being a fiduciary, but all those issues can be avoided by obtaining the help of an experienced trust administration attorney. The loss of a loved one is always difficult, however, making the correct decisions and seeking the help of a professional will only make the aftermath of that loss easier to bear.
How to Start the Trust Administration Process in California
All trustees should remember that just because a trust avoids probate, does not mean that it can be left alone after the passing of a loved one. Those assets and properties must still be collected and distributed to the various beneficiaries named in the trust. If you are beginning to start the trust administration process, give us a call. Our team will do whatever we can to help ease your family through this difficult time. We look forward to working with you!
Call For Your
Free Consultation
Call Elder Law Services of California today at
(800) 403-6078
to schedule a FREE Consultation with one of our expert lawyers.
What is an Administrative Trust?
Where is a trust administered?
How do I Administer a Living Trust?
How long do I have to distribute funds from a trust?