FREE
MEDI-CAL PLANNING
CONSULTATION REQUEST
Please Note: Limit of 1 free consultation per individual/family.
Medi-Cal Planning
Preparing for the future never stops no matter how old you are.
At Elder Law Services of California, we understand that preparing for the death of a loved one, or figuring out how to get long-term care for your family members can be a difficult and somber topic. However, protecting a loved one's assets can provide peace of mind and a sense of security that will leave your entire family at ease. Our attorneys specialize in Medi-Cal planning and asset protection for those family members who are entering the "Golden Years" of their lives.
Generally, most individuals and families want Medi-Cal to pay for long-term care or the preparation of the need for a skilled nursing facility (SNF), sub-acute facility, or rehabilitation center. Medi-Cal is the only government program that will cover the cost of long-term care in a skilled care facility. The process of Medi-Cal planning is to properly protect the financial integrity of the individual(s) while getting them the benefits they currently need or might need in the future.
They say that out of the millions of Americans that will be turning 65 in the next 20 years, 70% of those Americans will need long-term care at least once in their life.
Medi-Cal Planning to Pay for Long-Term Care
The average cost of a private room in a nursing home is $99,736 per year. (Source: Northwestern Mutual) Therefore, a catastrophic illness or disease (whether it's Alzheimer's, Parkinson's, heart disease, stroke, Multiple Sclerosis, a fall, or rehab after a hospital stay) could easily wipe-out your life savings. Elder Law Services of California is here so you don't have to deplete your life savings just to have your assets go below the poverty level, or the possibility of losing their principal home.
Despite what you may have been told, you do not have to go broke paying for nursing home care. Even if you are already privately paying in a nursing home, you can qualify for Medi-Cal provided you meet Medi-Cal's resource limits. There are legal ways to preserve your hard-earned assets and still receive quality nursing home care paid for by Medi-Cal.
How Do I Qualify for Medi-Cal?
Just because a person has assets or savings does not disqualify them from receiving Medi-Cal. Due to changes in federal laws enacted in 1996, almost anyone can be approved under Medi-Cal's eligibility tests. Our team works within the Medi-Cal rules to help qualify 99.99% of our clients. The planning and qualification process may be different for one individual to the next, as it depends on your own personal set of circumstances and objectives. However, our team will formulate a plan to get you qualified without having to "spend down" your assets and savings accounts.
Medi-Cal rules are very complex and change every year. An improper transfer may result in an ineligibility period of up to 5 years. The most prudent way to qualify for Medi-Cal is by consulting with a qualified professional before attempting to start the process yourself. Protecting your assets can be one of the most important things to do during old age and our team of qualified experts is here to help.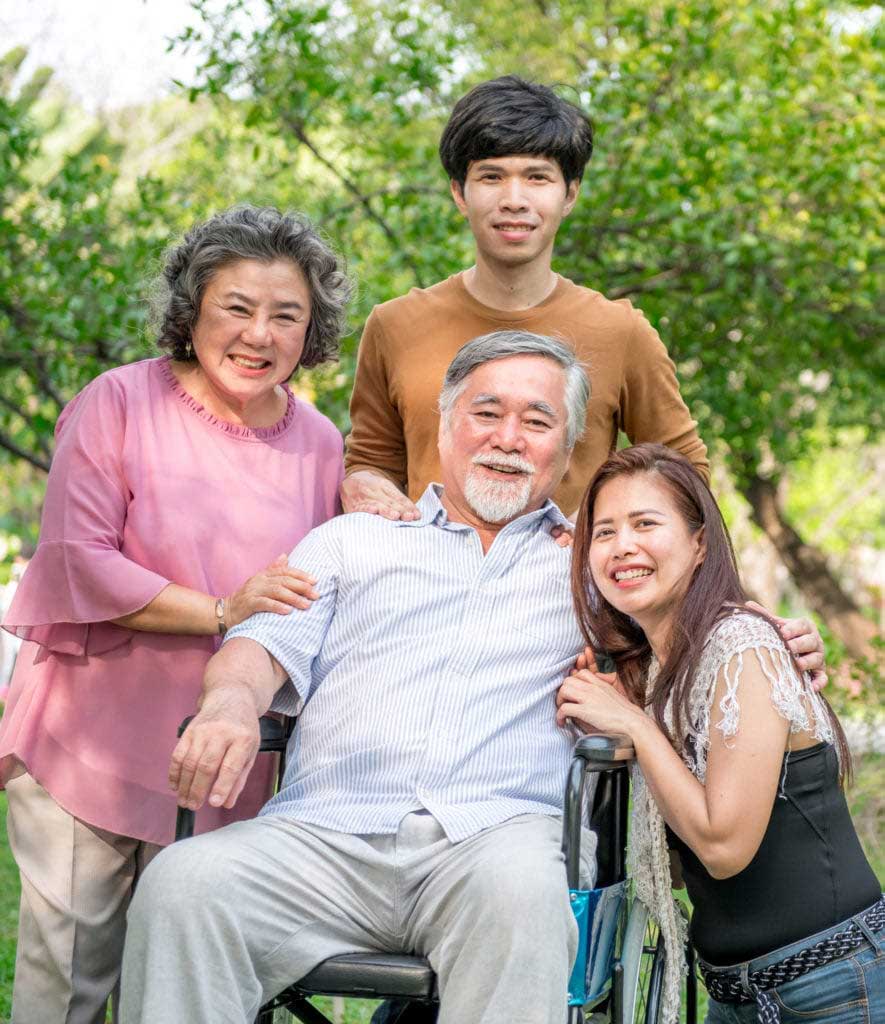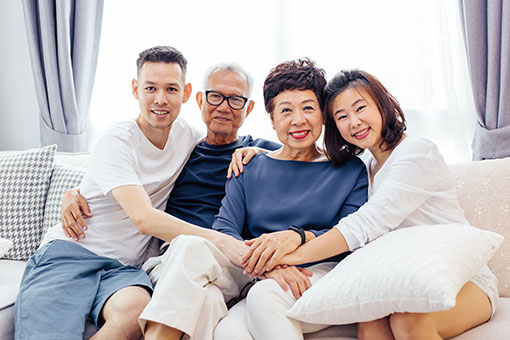 How to Determine Medi-Cal Eligibility
In order to qualify for Medi-Cal, the recipient must demonstrate that he or she has limited resources available. Medi-Cal classifies assets as "exempt" and "non-exempt." Exempt property is not counted in determining eligibility. Non-exempt assets are counted and must meet the following resource limits:
❑ Resource Limitations (Property/Assets) : The Medi-Cal applicant must meet the asset limit of $130,000, $195,000 if they are married or have a registered domestic partner and $65,000 is added for additional family members in the household. Medi-Cal classifies property as "exempt" and "non-exempt." Exempt property is not counted in determining eligibility; non-exempt property is counted. If the applicant has more than $130,000 in non-exempt property, they will not be eligible, unless the property is spent down for adequate consideration before the end of the application month. ​
❑ Cash Reserve: Applicant/beneficiary may retain up to $130,000 in liquid assets (savings, checking, excess cash surrender value of life insurance). ​
❑ Community Spouse Resource Allowance (CSRA): Community Spouse Resource Allowance (CSRA): Community (at home) spouse may retain up to $148,620 in liquid assets, not including the home and other exempt assets, such as IRAs and retirement funds.
Any assets above the property reserve limit of $2,000 (or $137,400 if married and one spouse is at home); or any asset that is not exempt will be counted by Medi-Cal in determining eligibility. These include cash, savings, stocks, the cash surrender value of whole life insurance if the face value exceeds $1,500 and any other non-exempt resource. If the applicant has more non-exempt property, he or she will not be eligible, unless the property is spent down for adequate consideration before the end of the application month. Resources must be reduced to the $2,000 level by the end of the month in which you want to be eligible.
We Get Medi-Cal Approvals Fast!
Our experienced legal team will help evaluate each client's unique circumstances to best assist them in qualifying for Medi-Cal benefits.
It is never too premature to begin the steps for Medi-Cal planning for your's, your family member's or loved one's future. It can, however, be too late depending on the emergency situation and any laws that may pass in the future that can prevent one for effective long-term care planning. Whether you are in a crisis or pre-planning for the future, get the Medi-Cal qualification process started by giving us a call. Our expert team of Medi-Cal Planning attorneys is ready and waiting to help you with a plan for the future.
Call For Your
Free Consultation*
Call Elder Law Services of California today at
(800) 403-6078
to schedule a FREE Consultation
with one of our expert lawyers.
* Please Note: Limit of 1 free consultation per individual/family.
Testimonial of a Grateful Medi-Cal Planning Services Client
"I'd like to express my deepest thanks to Judd Matsunaga and his wonderful staff at Elder Law Services of California for helping us get my elderly mother, who's been ill, approved for Medi-Cal. Now, our particular situation, as it turned out, was not so straightforward and I now know there's absolutely no way I could have filled out the Medi-Cal application the proper way in order to avoid government recovery. It would've been a HUGE mistake, that would have cost us dearly if I had gone ahead and applied on my own in a foolish attempt to save a few bucks. We literally could have ended up being forced to sell our family home in order to pay the recovery bill. I'm sure glad I had sense enough to take advantage of Judd's FREE Medi-Cal Evaluation Consultation before I actually did anything. Boy! Did we ever dodge a bullet? Anyway, if you're thinking about applying for Medi-Cal. Do yourself a huge favor and consult with Judd first. It's FREE and you might even end up saving your house like us. Again, I can't thank you enough."
– Walter from Anaheim, CA
Testimony of Attorney Judd Matsunaga from Elder Law Services of California, by TV News Troubleshooter Judd McIlvain
Anyone can qualify for Medi-Cal.