Contact Us


Estate Planning
Law Offices
1609 Cravens Ave.
Torrance, CA 90501


1 800 403-6078


info@ElderLawCalifornia.com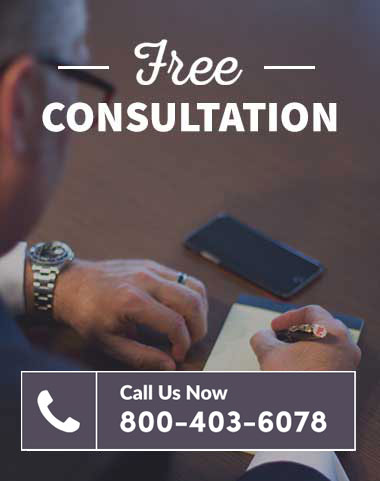 Why You May Need an Elder Law Attorney
Elder Law Services of California is one of the most experienced law firms in Southern California in the practice area of elder law. Since 1995 we have helped hundreds of families with elder law issues. Contrary to popular belief, estate planning is not just for the super-wealthy anymore. Every family with a home or other assets can benefit from having a comprehensive estate plan in place to protect the family member's inheritance. Our clients' needs range from relatively common legal issues to resolving complex estate and probate problems. Many of our clients' primary concern is protecting the family today by planning for tomorrow. Other clients need the expert legal help we're able to provide during the most difficult time of grieving the loss of a loved family member. Whatever your needs are, our professional and compassionate legal team is ready to step up and help you.
The Elder Law services we provide include but are not limited to:
Asset Protection: By using advanced estate planning techniques we can ensure that a person's assets, including their life's savings, real estate, and financial investments like stocks, bonds, and mutual funds, are not counted against a person to prevent them from qualifying for needed healthcare benefits.
Medi-Cal Planning: Our firm assists clients in qualifying for California Medi-Cal benefits, even if they have previously been told that they are ineligible because of their assets or income.
Medi-Cal Recovery Prevention: We are able to shelter our clients' assets from Medi-Cal recovery which can result in a forced sale of the family home due to a government lien.
Services for the Elderly: We understand the needs of aging or incapacitated people and we are capable of recommending and implementing plans to provide them with the best possible care.
Trust Administration: Living Trusts have become more common and so has the need for Trust Administration which includes settling an Estate or Trust and the responsibilities of distributing the trust's assets to the children or other beneficiaries.
Probate: As your Trust Administrator we can help you avoid making costly mistakes and make sure all of the required steps of the probate process are handled correctly to ensure that the heirs of the estate receive the full amount of their inheritance as quickly as possible in accordance with the last wishes of the person who passed away.
Medi-Cal is the only government program that covers the cost of long-term care in a nursing home or skilled nursing facility. Not everyone is aware that after your loved one passes away, Medi-Cal can attempt to collect payback for nursing home costs from the estate of the person who passed away. The person's home and other assets may need to be sold for Medi-Cal to recoup the cost of medical care that was provided. The number one objective of an Elder Law Attorney is to protect their clients' estate from a Medi-Cal Recovery action after the death of the surviving spouse. An Elder Law attorney can help you protect your home and other assets from just such a claim by Medi-Cal.
The best time to begin Medi-Cal planning for your future or that of a family member is today. In fact, if you postpone planning for too long, then it may eventually be too late. California State Laws are expected to take effect in the future that can prevent you from effectively planning for long-term care. The sooner you consult with an Elder Law attorney the better.
By beginning Medi-Cal Planning today, you'll ensure that your options are kept open, that your family's inheritance is protected, that any future health care costs won't be a burden and that you'll get the care you need.
Moving a loved to a nursing home is stressful enough without having to worry about how to pay for nursing home care. The monthly bills can easily add up to several thousands of dollars. During a difficult time like this, it is very important to make good, sound financial decisions. Elder Law Services of California is available to inform people in need that there are options for lifting this financial burden. Our office is available to guide you through this stressful and unfamiliar process. Know this….you do not have to do this alone; an experienced Elder Law Attorney can be your family's most trusted ally.
Call For Your
Free Consultation*
Call Elder Law Services of California today at
(800) 403-6078
to schedule a FREE Consultation
with one of our expert lawyers.
* Please Note: Limit of 1 free consultation per individual/family.
Should I hire an Elder Law attorney?
Elder Law Attorneys specialize in a legal area focused on the needs of older adults and their adult children. An Elder Law Attorney will ensure that you have essential legal documents in place that give you the necessary legal rights to provide the best possible care for you, your significant other, or an older adult in your care, today and at the end of life.
An expert elder care lawyer will draw up the right documents and provide a plan for how to provide for future health care needs, including skilled nursing home care.
What is the difference between Estate Planning and Elder Law?
Elder Law is a specialty which includes Estate Planning for the purpose of protecting a family's assets and planning to ensure that future long-term care needs are provided for.
What are the most common Elder Law questions?
Some of the most common questions people ask about elder law are:
At what age should I contact an Elder Law Attorney?
How do I avoid probate?
Do I still need a Living Trust if I have a Will?
How do I avoid estate taxes?
Can I qualify for Medi-Cal to pay for nursing home care?
How do I protect my assets for my heirs?
Elder Law Services of California can answer all of these questions for you. Call 800 403-6078 today to schedule a free consultation with an Elder Law Attorney near you.
Where can I find an Elder Law Attorney near me?
Elder Law Services of California has 10 offices throughout Southern California and is available for safe appointments by taking all recommended precautions into consideration for everyone's health and well being. Elder Law Services is also able to conduct online video conferences with clients who are unable to meet in person. Call 800 403-6078 today to schedule a free consultation with an Elder Law Attorney near you.
Elder Law Services was very personable and professional! We recommend them to anyone who is in need of Elder Law representation.
"Our family is so thankful for the services provided by Elder Law Services of California. They are completely professional, honest, and courteous throughout my mother's Medi-Cal application from the beginning to the end. They were with us all the way. We can't thank you enough."
Elder Law Services was extremely informative, detailed, and professional in the completion of our Trust.
"Thank you very much for all your hard work. The best law firm I have ever worked with. They are very thorough with all the documents. Very good job on our complicated case!"