Contact Us


Estate Planning
Law Offices
1609 Cravens Ave.
Torrance, CA 90501


1 800 403-6078


info@ElderLawCalifornia.com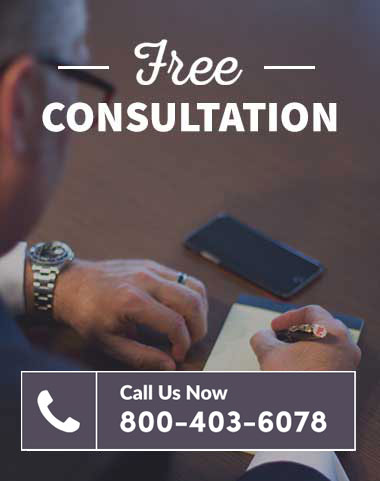 Why Hire a Probate Attorney?
Avoid the legal nightmare of Probate! Probate can be a complicated and stressful process that requires multiple court appointments, filling out detailed forms, and an understanding of legal regulations. In truth, the entire process can be a "legal nightmare" for the layperson, and the last thing you may want after the death of a loved one is to deal with the matters of settling their estate. The undertaking is simply too much for an untrained person.
Your time is valuable. Probate is typically a lengthy process that takes anywhere from 8 to 12 months to complete (and that is with an uncontested estate) and any mistakes or incorrectly filed paperwork will only delay court proceedings and the distribution of those assets.
There are many cases where Probate can last for years.
You Need an Experienced Probate Professional
Probate is a tedious court process that requires submitting documents, filing notices, and informing various government agencies of scheduled hearings. There may also be moments where a probate judge or a court representative will ask to review documents, which will leave you scurrying to and from the courts without much notice or time. Hiring a probate attorney, however, will help you skip the courtrooms entirely, as an attorney can handle all those affairs on your behalf.
A probate attorney advises and assists the executor of an estate with the following:
Locating all of the deceased person's assets including probate and non-probate assets.

Obtaining values and appraisals for all of the estate's assets and properties.

Preparing and filing all documents needed by the courts.

Collecting any life insurance payouts and managing retirement plans, including IRAs and 401(k)s.

Managing payment of the deceased's final bills, other debts, and keeping track of existing bank accounts.

Managing upcoming estate taxes and inheritance taxes at both the federal and state levels, and, deciding where the money will come from to pay them.

Dealing with any income tax issues and settling disputes among Personal Representatives and beneficiaries.

Helping with the sale of estate property and requesting court permission for various actions as required by applicable state probate laws.

Managing the distribution process for the deceased's assets after all debts have been paid and the final probate process completed.
Can I Handle Probate Without an Attorney?
Sure, handling probate without an attorney might save your estate money, and at first thought, it may seem like a good idea. However, probate is a long and complicated process that requires the attention of an experienced and dedicated attorney who understands the detailed rules and regulations of the court system. An inexperienced person handling probate can be held liable if something were to go wrong and any omissions, failures to send a copy of the petition or any missed deadline can cause the entire probate proceedings to be delayed or even stopped it entirely.
Difficulties within the Probate court
Some estates can present a straightforward probate process where clear instructions, copies of the forms, and anything else you might need, come in a neat bow. However, for other estates where complications both big and small arise, having an experienced probate attorney on the job will be indispensable.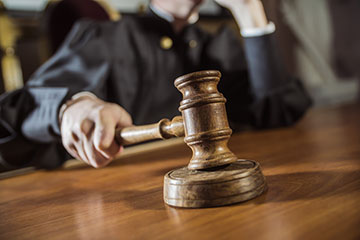 For example, you will need an attorney if any of the following complications arise:
Disputes over past taxes due or any other complicated tax situations.

Issues or ambiguities with a will (typically the wording).

Probate disputes, such as a spouse or close relative making a claim on properties or assets.

Financial disputes, debts or unfinished contracts, such as a sale or business deal that were left incomplete.

Property left to a minor that may need guardianship.

Estates that are heavy with debt and not enough assets to settle collectors.
There are several options to go over when deciding to hire a probate attorney. If you are confused or worried about probate, the best course of action is to find an experienced attorney and let them handle the stress and complicated issues of Probate.
---
How Elder Law Services of California Can Help
A probate attorney will also help you take possession of the deceased person's property and provide expert advice regarding estate management. Assets such as bank accounts, securities accounts, deeds to real estate properties, jewelry and other assets will need to be inventoried and appraisement during the probate process. Once those items are taken care of, a final distribution of the estate is typically made soon after a federal estate tax return has been filed (generally around nine months the date of death).
While you are not required to use a lawyer during probate, the entire process is complicated, and any minor omissions or missed deadlines will only slow down or even stop probate in its tracks. That is not to mention how unpopular these mistakes will make you with those beneficiaries waiting for the distribution of the family's assets.
How to Work with a Probate Attorney
Hiring a probate attorney will only provide you with the peace of mind that your family's affairs are being handled in the proper and most efficient manner possible. If you are searching for a probate attorney, give us a call at Elder Law Services of California to talk with one of our expert lawyers. After you meet our team, if you decide we are a good fit, then Elder Law services will put together a specific plan of action that reflects your family's desires and wishes as to how the probate process should proceed. We look forward to working with you soon.
Call For Your
Free Consultation
Call Elder Law Services of California today at
(800) 403-6078
to schedule a FREE Consultation with one of our expert lawyers.
Why would you need a probate attorney?
A probate attorney can assist with a variety of responsibilities throughout the probate process. They can help identify and secure probate assets, and help obtain appraisals of the deceased person's property. Probate attorneys also ensure that any documents required by the probate court are filed correctly in a timely manner.
How can a probate attorney help me?
A probate attorney in California must be a state-licensed attorney who works with the executors and the beneficiaries of an estate to settle the affairs of the decedent so the heirs can receive their inheritance.
How much does an estate have to be worth to go to probate in California?
In the State of California, if the total value of an estate's assets are valued at more than $150,000 and are not directed to be given to beneficiaries through a Trust, or to a surviving spouse, then those assets are required to go through the probate process upon a person's death.