Contact Us


Estate Planning
Law Offices
1609 Cravens Ave.
Torrance, CA 90501


1 800 403-6078


info@ElderLawCalifornia.com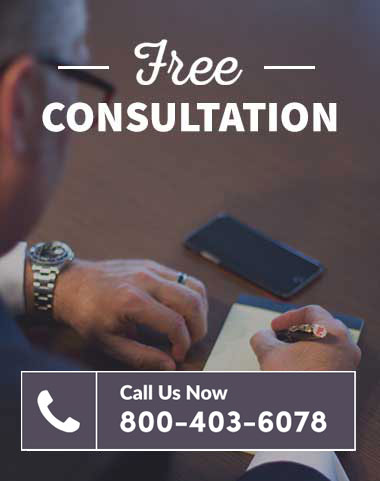 Who is Qualified to Advise on Medi-Cal Planning?
Who offers Medi-Cal Planning and Long-term Care Planning?
Choosing the right Medi-Cal and long-term care planning advisor can be a complicated matter since so many "professionals" offer these services to customers. However, finding the correct advisor may end up being the most important decision a person will make during the planning process, and doing a bit of research will only save time and money over the long haul.
Which professionals are qualified to offer Medi-Cal Planning?
Insurance Agents: Many insurance agents profess to be Medi-Cal and long-term planning experts. In order to help a client move assets around and "spend down" to qualify for Medi-Cal, an expert advisor must possess an insurance license. However, owning an insurance license does not necessarily make someone a Medi-Cal planning expert. Obtaining an insurance license in California only requires the completion of a 52-hour course and examination. The biggest issue with receiving Medi-Cal planning services from an insurance agent is the conflict of interest they encounter. Insurance agents can only offer annuities (and a few other options) and end up pushing the wrong type of services because they are not licensed to provide anything else. Insurance agents are typically paid a 10 percent commission on annuities, which leaves them touting a service that may not be the best course of action for a potential client.
Brokers (Stock or Securities): Securities brokers run into the same conflict of interest issues as insurance agents. Brokers typically own a Series 6 or 7 license, which can be obtained within a few months of schooling, and do not carry any specific focus on Medi-Cal planning. Brokers are limited in the options they can offer clients and may end up promoting the wrong type of services.
Financial Planners: The title of "financial planner" is a vague term with no minimum educational requirements (at least in California) and anyone can claim to be one. Even if you visit a planner with the proper credentials (CFP, ChRC, CLU, RFC) they may not necessarily be a Medi-Cal or long-term care planning expert. The materials for those financial planning courses do not go over the legal aspects of Medi-Cal planning and even then, a planner cannot provide legal advice unless he is a licensed attorney.
Medi-Cal, Senior, or Veterans Benefits Consultants: Professionals that advise senior citizens often tout themselves as Medi-Cal experts with the title of "Medi-Cal Specialist", "Veterans Consultant" or a host of other terms that are not regulated by the state of California. Many, if not all, of these professionals, are simply insurance agents or former Medi-Cal workers without the legal training to provide these services, draft documents or represent clients in court.
Paralegals: Paralegals assist attorneys and are not qualified Medi-Cal experts. Paralegals are not trained attorneys and receiving any law services from one is illegal in the state of California. Some paralegals may try to offer Medi-Cal or long-term care planning services, but they are violating the law and those services should be avoided at all costs.
General Practitioner Attorneys: A general practitioner attorney can draft documents and offer other legal services. However, the law is such a broad field of study that going to an attorney who does not specialize in Elder Law or Medi-Cal planning would be a mistake. In fact, a general practice attorney may not even be able to offer specific Medi-Cal planning advice as it could constitute legal malpractice.
Estate Planning Attorneys: Estate planning attorneys are closer to the area of expertise that we are looking for, however, even though they are qualified in the areas of wills, trusts, and probate, they still do not have the long-term care and Medi-Cal planning expertise, unless they also specialize in elder law.
Elder Law Attorneys:
The only attorneys who are truly qualified to provide the best and most helpful advice for Long-term care and Medi-Cal Planning.
An Elder Law Attorney is a specialist in the field and is able to provide an array of services to best fit a person's long-term care needs.
Visiting an Elder Law Attorney is very much like visiting a medical specialist for a specific procedure. Doctors who are General practitioners refer patients to specialists often.
Approaching Elder Law with the same approach is the best way to plan for your future.
---
What Qualities Do I Look For In An Advisor?
The first thing you should look for when searching for an advisor is someone who is a licensed attorney. Medi-Cal and long-term care planning are a complex and detailed area of expertise that requires the most knowledgeable attorneys in the field. Do not appoint an advisor who lacks the proper qualifications to deal with such complex legal issues. Failing to pick the right person will only cause headaches and cost extra money in the long run. The second thing you should look for is an advisor that specializes in estate planning and elder law. Being an attorney is a broad field of study and the best way to obtain the proper services is by searching for an attorney who is an expert in the field. Your assets and future are too far too important to leave in the hands of an advisor who is not a specialist in estate planning and elder law. The third thing you should look for is whether the advisor has experience in the field and is competent enough to provide an array of options and services to meet your specific needs. Estate planning and elder law can be complex areas of expertise and each situation will require a different method of training and licensing in order to produce the best plan of action. If your advisors are not well-rounded and diversified with their services, they might not explore every option available to meet your specific needs.
Learn More About Medi-Cal Planning
At Elder Law Services of California, our team prides itself on being an expert in the field and we offer a wide range of services to best meet your financial planning needs. When you are ready to find out more about Medi-Cal and estate planning give us a call.
Call For Your
Free Consultation*
Call Elder Law Services of California today at
(800) 403-6078
to schedule a FREE Consultation
with one of our expert lawyers.
* Please Note: Limit of 1 free consultation per individual/family.
How to Choose an Elder Law Attorney
The ideal elder law attorney will be well-connected with health care professionals and financial professionals in your local area. Your attorney should be able to provide guidance to necessary elder care services to help you make the best decisions for your long-term care needs. Most Elder Law attorneys handle a wide range of legal matters which are common for older or disabled people, including issues related to health care, long term care planning, guardianship, retirement, Social Security, Medi-Cal, Medicare/Medicaid, and other important matters.
Elder Law Services was very personable and professional! We recommend them to anyone who is in need of Elder Law representation.
"Our family is so thankful for the services provided by Elder Law Services of California. They are completely professional, honest, and courteous throughout my mother's Medi-Cal application from the beginning to the end. They were with us all the way. We can't thank you enough."
Elder Law Services was extremely informative, detailed, and professional in the completion of our Trust.
"Thank you very much for all your hard work. The best law firm I have ever worked with. They are very thorough with all the documents. Very good job on our complicated case!"