Contact Us


Estate Planning
Law Offices
1609 Cravens Ave.
Torrance, CA 90501


1 800 403-6078


info@ElderLawCalifornia.com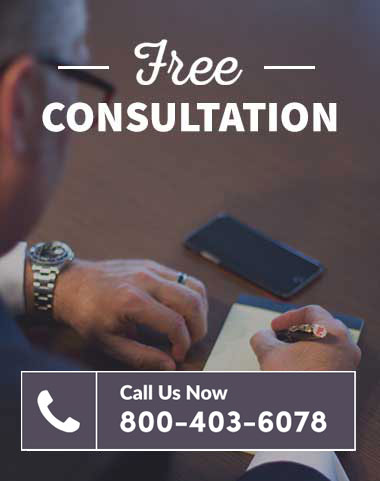 Medi-Cal 2020 Qualification Test
Qualifying for Medi-Cal benefits and long-term care may seem intimidating at first, but the process is easier than it might appear. Applicants only need to pass a two-prong test that involves assets and income. Let's take a closer look at the assets portion of the process.
Assets
To qualify for Medi-Cal nursing home benefits, a single applicant must have less than $2,000 in countable assets. However, the applicant's spouse (only if the spouse is at home and NOT in a facility) may keep up to $126,420.00 in countable assets. Medi-Cal does consider certain assets to be "exempt" from the above requirements and our team at Elder Law of California will assess each individual situation and provide the best plan of action to qualify our clients.
What are Non-Exempt Assets
Generally, "non-exempt" or countable assets are viewed as anything readily available to help fund a person's medical needs and care. This includes property such as:
✔ Cash
✔ Checking and Savings Accounts
✔ Certificates of Deposits
✔ Stocks and Bonds
✔ Mutual Funds
✔ Real Property (other than your primary home)
✔ Promissory notes
When a person is ready to begin the application process, our attorneys will help protect, transfer, convert or liquefy assets in order to put our clients in the best position to qualify for long-term care Medi-Cal benefits.
What Are Exempt Assets?
A home is generally viewed as an exempt asset and therefore not counted in determining long-term care Medi-Cal eligibility. A Medi-Cal applicant must show that the home in question is their principal residence and also state an intent to return to the home when healthy. Mobile homes, houseboats, or an entire multi-unit dwelling (as long as any portion serves as the principal residence of the applicant) are all considered to be exempt assets in the Medi-Cal qualification process. However! Be aware of the Medi-Cal Recovery process. The State of California reserves the right to recover any benefits paid from the Decedent's Estate, which most likely will be the exempt primary home. Make sure to have an attorney properly protect the home when applying for Medi-Cal to completely avoid the Estate recovery.
What If My Assets Are in a Trust? Assets (non-exempt) held in revocable living trusts will be considered available and will be counted towards Medi-Cal eligibility.
What about….
• Work-Related IRA's & Pensions: IRAs and Pension funds do not have to be liquidated in order to qualify for Medi-Cal. Under California law, the cash surrender value, or balance, of pension funds and IRAs, regardless of value, are considered unavailable if the applicant or beneficiary is receiving periodic payments of both interest and principal. A "periodic" payment can be weekly, monthly, annually, etc. There is no minimum amount of periodic payment required for Medi-Cal purposes. Any income received, however, will be counted toward the share of cost.
• Non-Work-Related Annuities: Currently, there is no such thing as a "Medi-Cal Friendly" annuity. Annuities purchased prior to August 11, 1993, are treated like work-related pensions and IRAs, and only have to generate periodic payments of interest and principal. However, effective March 1, 1996, the expected return on the annuity must be commensurate with the life expectancy of the beneficiary.
• Joint Accounts: If an applicant has unrestricted access to a checking or saving account, the entire amount of the account will be included in the property reserve. Thus, if you keep your mother's name on your savings account to avoid probate, this could be a problem if your mother applies for Medi-Cal, unless you can clearly establish that all or a portion of the funds are yours.
• What If You Are Separated From Your Spouse? For the purposes of Medi-Cal spousal impoverishment provisions, a couple is married until that marriage is dissolved or annulled. A legal separation, for Medi-Cal purposes, means that the couple is still married. However, the hardship provisions in ACWDL 90-01, draft regulation Section 50096.5 may apply. This provision notes that the property of the noninstitutionalized spouse will be considered legally "unavailable" without the signature of the community spouse if the community spouse's whereabouts are unknown or there has been a break in marital ties and the community spouse refuses to cooperate.
Don't get denied by Medi-Cal!
Get Legal Help!
When you are ready to begin the process of applying for long-term Medi-Cal benefits, speak with our team of expert attorneys who specialize in qualifying applicants. We are ready to walk you through the process of planning for the future and help put your mind at ease.
Call For Your
Free Consultation*
Call Elder Law Services of California today at
(800) 403-6078
to schedule a FREE Consultation
with one of our expert lawyers.
* Please Note: Limit of 1 free consultation per individual/family.
Elder Law Services was very personable and professional! We recommend them to anyone who is in need of Elder Law representation.
"Our family is so thankful for the services provided by Elder Law Services of California. They are completely professional, honest, and courteous throughout my mother's Medi-Cal application from the beginning to the end. They were with us all the way. We can't thank you enough."
Elder Law Services was extremely informative, detailed, and professional in the completion of our Trust.
"Thank you very much for all your hard work. The best law firm I have ever worked with. They are very thorough with all the documents. Very good job on our complicated case!"