Contact Us


Estate Planning
Law Offices
1609 Cravens Ave.
Torrance, CA 90501


1 800 403-6078


info@ElderLawCalifornia.com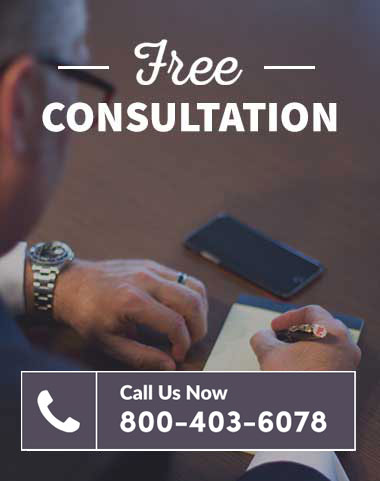 Accidents or a devastating illness can strike at any time, and while most people prefer to focus on the positive aspects of life, preparing for an emergency is the first step in planning for the future. What if an unexpected event left you or a loved one unable to make financial or health care decisions? Who would you turn to? In your mind, the choice may be obvious, but in the eyes of the law, things are not so cut and dry.
A spouse or child may have differing views than a parent or sibling when it comes to handling your financial or health care wishes. The unfortunate truth is that not having a power of attorney will lead to costly court appointments to resolve the matter, even if your family members are not at odds.
What are Powers of Attorney?
A power of attorney is a simple document that appoints a person to handle your affairs in the event that you are unable to. Accidents, failing health or a number of other factors can lead to a person needing a power of attorney, and if that unfortunate situation ever arises, being prepared will only make life easier for your family. The documents do not have an expiration date and will remain effective as long as the principal person is alive. Elder Law of California, however, recommends that power of attorneys be revisited every three to five years, just in case life situations change and a new person needs to be added or removed from the document.
Types of Powers of Attorney
---
Power of Attorney for Assets
A power of attorney for asset management document appoints a person to handle your financial matters if you are in a situation where you cannot make decisions for yourself. The agent that you appoint will have the power to:
• Access bank accounts
• Sign checks
• Buy and sell assets
• Pay for health care
• Make financial decisions
Power of attorney documents allows the principal (you) to specify how and in what manner assets and money can be spent, which will take the uncertainty and guesswork out of an already stressful situation. A power of attorney comes in many forms and our expert team at Elder Law Services of California will walk you through the process of drafting the correct documents for your financial needs. The most important step is deciding to protect your assets before an emergency situation ever happens.
---
Advance Healthcare Directives
or Healthcare Power of Attorney
An advanced healthcare directive or health care power of attorney is a document that appoints an agent to make medical decisions on your behalf in the case of an emergency situation where you become incapacitated. The agent has the power to decide:
Doctors, nurses, social workers

Hospitals or clinics

Medications or tests

What happens to your body and organs after you pass away

Life support treatments (CPR, breathing machine or ventilator, dialysis, feeding tube, blood transfusions, surgery)
With a health care power of attorney, the principal person (you) gets to decide how an emergency medical situation will be handled without leaving family members guessing as to what should be done. Planning ahead with a health care power of attorney can give your caregiver, family members and other loved ones peace of mind when it comes to making decisions about your future health care.
Health Insurance Portability and Accountability Act (HIPPA) release forms typically go hand-in-hand with our health care power of attorney documents and our team at Elder Law Services of California will help you specify which family members will be allowed to access your medical records in the case of an emergency.
How Do I Get Power of Attorney?
At Elder Law Services of California, we specialize in drafting power of attorney documents. If you are ready to learn more about the process of appointing a power of attorney or would like to receive a Free consultation, then please give us a call.
Call For Your
Free Consultation*
Call Elder Law Services of California today at
(800) 403-6078
to schedule a FREE Consultation
with one of our expert lawyers.
* Please Note: Limit of 1 free consultation per individual/family.
Elder Law Services was very personable and professional! We recommend them to anyone who is in need of Elder Law representation.
"Our family is so thankful for the services provided by Elder Law Services of California. They are completely professional, honest, and courteous throughout my mother's Medi-Cal application from the beginning to the end. They were with us all the way. We can't thank you enough."
Elder Law Services was extremely informative, detailed, and professional in the completion of our Trust.
"Thank you very much for all your hard work. The best law firm I have ever worked with. They are very thorough with all the documents. Very good job on our complicated case!"