Contact Us


Estate Planning
Law Offices
1609 Cravens Ave.
Torrance, CA 90501


1 800 403-6078


info@ElderLawCalifornia.com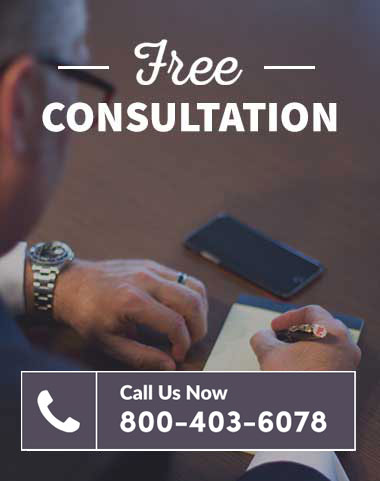 Benefits of a Living Trust & Will
There are many benefits when creating a living trust, but first, it is important to understand what a trust actually is. A living trust is a legal instrument that holds property and assets for the benefit of your loved ones. The person who creates the trust is called the settlor or grantor. The person who manages the trust (which most likely is the person who created the trust, but passes on their powers once they die) are called trustees. And the people who benefit from the trust are called the beneficiaries. The advantages for setting up a trust include avoiding probate court, saving on estate taxes, and planning for possible future incapacitation.
Why Create a Living Trust?
One of the first steps in the estate planning process is to establish a living trust which controls the disposition of your assets and has different advantages when compared to a will. The will and trust documents are similar, as both determine how your affairs, assets, and property should be handled and distributed after you pass away. However, the greatest benefit of choosing a living trust, instead of a will, is the fact that a trust avoids the probate process, while a will does not. Essentially, probate gives the court the power to decide how your assets are distributed, and it tends to be a lengthy and extremely costly procedure that can demand eight to twelve months (or much longer) of court procedures before your family can inherit anything. By having a living trust, the process ends up being significantly quicker, and only takes weeks to resolve. If you own property in other states, a living trust will be especially advantageous as it can help your family avoid multiple probate situations.
Probate can be quite expensive, in addition to being lengthy, and the probate administration process is often estimated to cost between 3 and 10 percent of the estate's total value. Creating a living trust will help you opt-out of the probate court system and avoid expensive (and unnecessary) court costs and legal fees. Living trusts are easy to set up, maintain, or even cancel, and are nearly impossible to contest in court, if created properly.
How to Avoid Probate
A living trust is put into place to prevent the court system from controlling your assets or affairs in case you pass away or become physically or mentally incapacitated. Without a trust, everything is thrown into probate, where a person will be appointed to oversee your financial and health-related affairs, whether you like that person or not. With a living trust, however, once a death or incapacitation issue occurs, the other trustees can replace the main administer of the living trust without any court-administered proceedings. Avoiding probate will save your family time, money and most importantly, reduce the stress and anxiety associated with those difficult life emergencies.
In most cases the administrator of a living trust will typically be a spouse, however, if a person is unmarried or the spouse is unable to serve in that manner, a trusted friend or other relatives can serve as a trustee. A living trust, unlike a will which is a matter of public record, also allows your family to handle their family affairs privately and protects against the advances of disgruntled heirs or unscrupulous solicitors. A will simply does not offer the same level of legal protection for a person's assets.
A living trust will provide maximum control over your personal matters and financial affairs, both while you are living and after you pass away. A trust also offers a quick, easy, and cost-effective way to distribute assets to family members and heirs while also allowing you to decide who will administer the estate during the entire process.
Speak to An Experienced Attorney Today
When you are ready to start securing your finances and family's future, give our team of experienced estate planning attorneys at Elder Law Services of California a call at ✆ (855) ELDER LAW or (855) 353-3752 for a FREE consultation today! We look forward to working with you to secure your assets for future generations.
A living trust will make your family's lives easier in the event of a sudden death or emergency situation, and being prepared now is much better than having to fight through the court system to resolve a matter involving your own assets.
---
The following are common questions about Wills and Trusts.
What is the difference between a living will and a last will?
What questions should I ask a lawyer about a will?
What questions should I ask a lawyer about a Living Trust?
Call For Your
Free Consultation
Call Elder Law Services of California today at
(800) 403-6078
to schedule a FREE Consultation with one of our expert lawyers.
Elder Law Services was very personable and professional! We recommend them to anyone who is in need of Elder Law representation.
"Our family is so thankful for the services provided by Elder Law Services of California. They are completely professional, honest, and courteous throughout my mother's Medi-Cal application from the beginning to the end. They were with us all the way. We can't thank you enough."
Elder Law Services was extremely informative, detailed, and professional in the completion of our Trust.
"Thank you very much for all your hard work. The best law firm I have ever worked with. They are very thorough with all the documents. Very good job on our complicated case!"