FREE
ESTATE PLANNING
CONSULTATION REQUEST
[caldera_form id="CF5f4882cc77266"]
Contact Us


Estate Planning
Law Offices
1609 Cravens Ave.
Torrance, CA 90501


1 800 403-6078


info@ElderLawCalifornia.com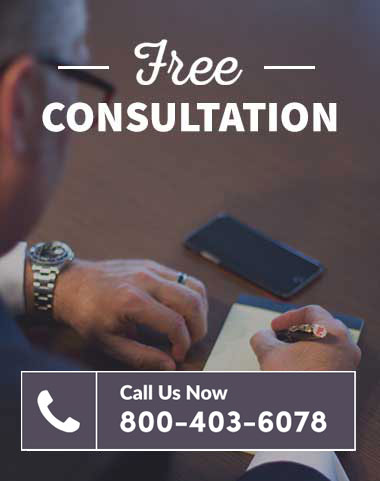 Estate planning tends to be a complicated topic that leaves many people with more questions than answers. "Do I need a trust? Is a will necessary? What exactly is a power of attorney?" In many cases, we are afraid to ask these questions. However, estate planning is one of the most important steps a person can take to ensure that the assets and property you have worked a lifetime to earn get passed onto future generations.
Once you are ready to begin the estate planning process, the first step is to visit a licensed attorney and start transferring your assets and belongings into a Living Trust or Will (both documents will suffice, but a Trust can have distinct advantages over a Will). Legally, anyone can create their own documents, however, having an experienced attorney by your side to take care of the process will save you time and money. Wills and trusts can be very complex, and any mistake or improper wording will only cause headaches and lead to a difficult probate process.
What Happens if I Die WITHOUT a Living Trust?
One pressing question many people without an estate plan ask is, "what happens if I die without a will or a trust?" The answer; you will begin a lengthy court process that will take your time and money to resolve any estate issues. Further, the biggest problem is that you will not have any say in who gets to keep your assets and other belongings. Here are a few examples of what might happen if a person passes away without an estate plan.
Example 1: Relatives are in disagreement on how to distribute your assets. Without an estate plan, this can be a difficult and expensive situation for your family. In many instances, the principal's assets will be used to pay for the court process, and these costly legal fees and attorney fees will eat into the value of your belongings that you worked a lifetime to obtain.
Example 2: An unmarried person wants their significant other to receive a portion of their assets. If you are not married and want your significant other to receive some of your assets, it would be wise to get an estate plan in place now. Under the state's law, your assets will only go to blood relatives if you do not have an estate plan.
Example 3: A married person with kids wants the spouse to receive all the assets: If you are married and have adult children, your spouse will not necessarily receive all those assets. Your children are legally entitled to receive their share of those assets, which means your spouse may not receive enough to live on.
---
If you are interested in drafting a living trust, Elder Law Services of California offers a comprehensive living trust package that will be tailored and specified to meet your unique situation and needs.
Our package includes:
A custom drafted living trust.
A "Pour-Over" Will that transfers overlooked property and assets into your living trust.
A "Quitclaim Deed(s)" to transfer your real property into a trust.
Instructional letters as required for "Funding" your trust.
Ongoing counseling at no additional charge
---
Start Estate Planning Now
A living trust will provide maximum control over your personal matters and financial affairs, both while you are living and after you pass away. A trust also offers a quick, easy, and cost-effective way to distribute assets to family members and heirs while also allowing you to decide who will administer the estate during the entire process. A living trust will only make your family's lives easier in the event of a sudden death or emergency situation, and being prepared now is much better than having to fight through the court system to resolve a matter involving your own assets.
---
Be sure to read our Testimonials to see what our clients are saying.
We look forward to working with you to secure your assets for future generations.
Call For Your
Free Consultation*
Call Elder Law Services of California today at
(800) 403-6078
to schedule a FREE Consultation
with one of our expert lawyers.
* Please Note: Limit of 1 free consultation per individual/family.
Elder Law Services was very personable and professional! We recommend them to anyone who is in need of Elder Law representation.
"Our family is so thankful for the services provided by Elder Law Services of California. They are completely professional, honest, and courteous throughout my mother's Medi-Cal application from the beginning to the end. They were with us all the way. We can't thank you enough."
Elder Law Services was extremely informative, detailed, and professional in the completion of our Trust.
"Thank you very much for all your hard work. The best law firm I have ever worked with. They are very thorough with all the documents. Very good job on our complicated case!"